Is this a good time to...
Have you ever wondered...
Is this a good time to... Buy a house? Change jobs? Save more? Invest more? Start a new business? Take a big risk or maybe be more cautious?
🙋🏻‍♀️
🙋🏻‍♀️🙋🏻‍♀️🙋🏻‍♀️
Understanding how the economy works - both on a personal and company level, as well as the state of the current economic environment as a whole, can help you form more informed decisions on all of the above.
The Economic Workshop series will arm you with all the economic know-how you need to do exactly that.
Economics Workshop Series
Gain access to all 6 workshops in the Economics Series... for the price of just 5!
And with just 100 LIVE spots per Workshop, you quickly and immediately reserve your spot in them all now!
6 LIVE workshop sessions with Q&A
Each workshop gives a deep dive on a specific economics topic to build your knowledge so you feel confident making big financial and economic decisions for the moment and for your family's future...
Each Workshop features:
30-45 minutes prepared content
Presentation materials, including data, history, and additional resources
15-30 minutes Q&A
Complete replay, accessible forever
A quiz to make sure you understand the key points
Additional FREE resources on each topic
Hi, I'm Meghan, the Family Finance Mom...
I spent my whole childhood watching the adults in my life work incredibly hard - but constantly struggle with money.
It wasn't until my passion for math led me to a degree in Finance and Economics, followed by a career I loved as a financial analyst, that I learned it doesn't have to be that way.
When I left my career to be a SAHM to three kids of my own, I quickly recognized how many families still lived just like mine did growing up... and that I could use my passion, education, and experience to help.
We used it to get out of $60,000 in student loans EACH, and pay off our mortgage to become completely debt free! Then, I used all I learned as a hedge fund analyst investing for the wealthy and endowments to build our family's portfolio and set us up for financial freedom.
Now, I share it all with you: all I've learned over my education and career in Finance AND as a mom of 3 kids in a now totally debt-free household with a solid investment portfolio... and show you how with financial knowledge comes confidence and the ability to make better, more informed decisions for you, your family and your financial future.
... and the best part?
You can check it out for FREE if you choose...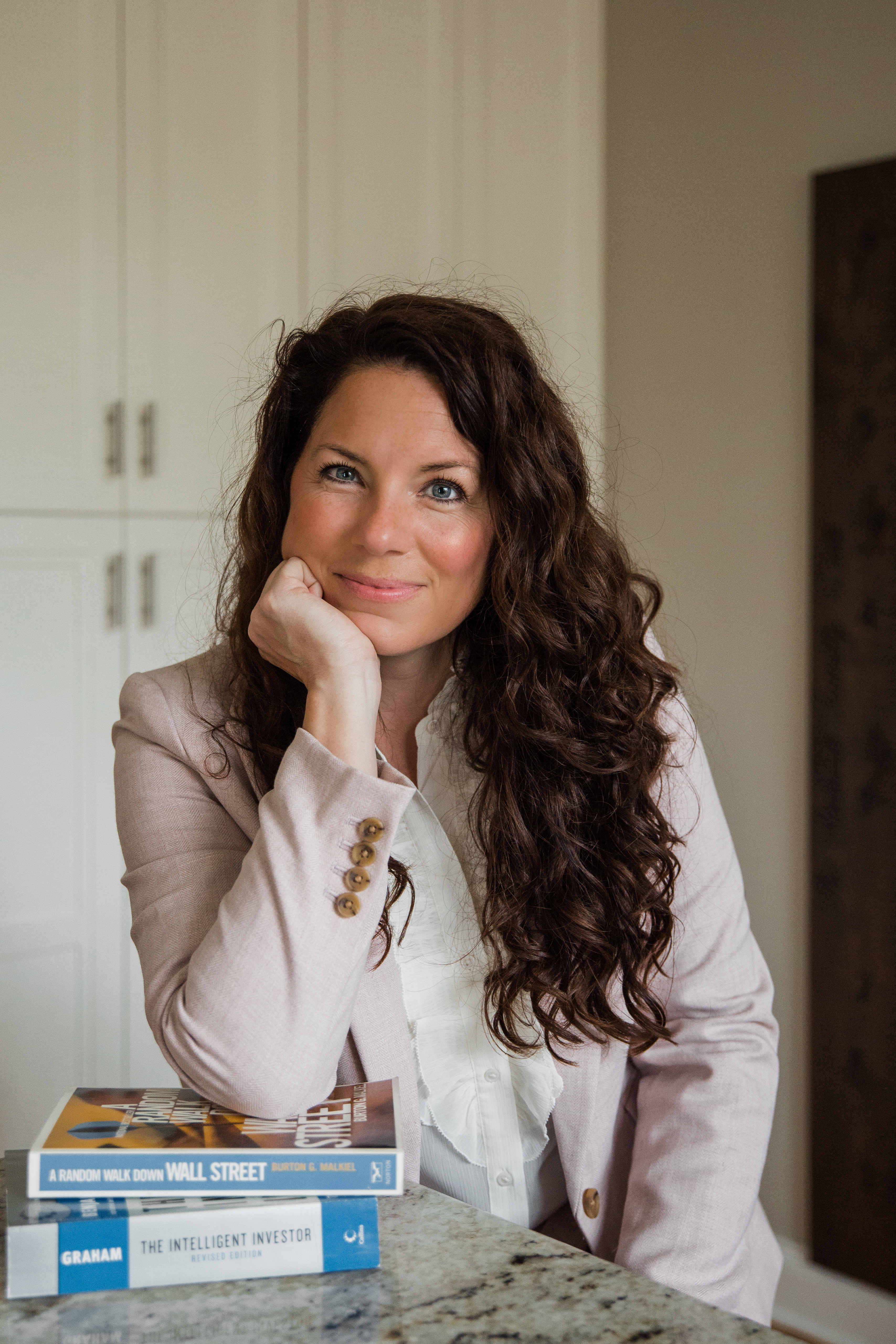 Frequently Asked Questions


When do the Workshops start and finish?
There is one LIVE one-hour workshop monthly, but the content and replays are accessible forever. You decide when you start and when you finish.
What if I can't join sessions LIVE?
Don't worry! If you can't join LIVE, your enrollment includes access to all Workshop replays, including the Q&A,


Can I get a refund if I'm unhappy with my purchase?
I would never want you to be unhappy! If you are unsatisfied with your purchase, contact me in the first 30 days and I will give you a full refund.


Where will LIVE workshops be held?
Each LIVE workshop will be facilitated via Zoom. LIVE sessions will be on the last Thursday of the month at 9PM ET (except for January on the 3rd Thursday). Links and calendar invites are posted for each session. Each LIVE Workshop will be recorded, captioned, and the replays will be posted right here on Teachable.
Other Products from Family Finance Mom...
If your economic literacy is complete, you might be interested in building your personal finance know-how in these areas:


Check your inbox to confirm your subscription